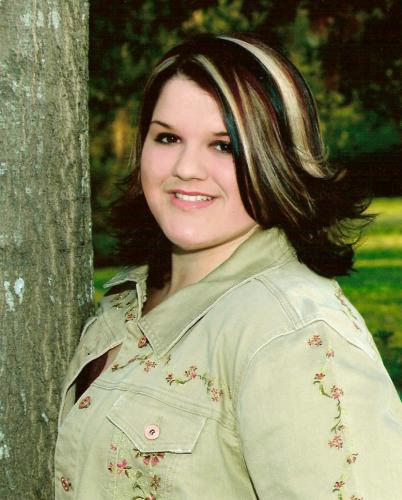 This memorial website has been created in the honor and memory of our beautiful daughter, Jamie-leigh Britt. Jamie was born on September 14, 1987 and received her angel wings on May 22, 2006. She was 18 years, 8 months, & 8 days old.
Jamie collapsed and died while in the high school library. She was 12 days away from her graduation. The official cause of death was listed as "Viral Meningitis".
The heartbreak, pain, anger, sadness, and disbelief of her family and friends will never be known.
If you had the good fortune of knowing Jamie-leigh on this earth, you will never forget her. She had the biggest, brownest eyes you've ever seen. She possessed the loudest and best laugh you've ever heard. She was articulate and quick-witted. She was never at a loss for a
"comeback" in any situation. She never backed down if she believed she was right and was not afraid to say what she felt or believed in to
anyone. (Whether or not you wanted to hear it.) She was fearless.
Jamie, you are loved and missed more than these words will ever tell.
Jamie was preceded in death by her father,
James Britt, Jr. He was killed in an automobile
accident on December 3, 2002.

My darling Jamie, you left us much too soon,
and much against our will.
You left us with beautiful memories
and broken hearts.